https://www.youtube.com/watch?v=nD4Vy_Hp-zc

The 5th International
Spring Conferences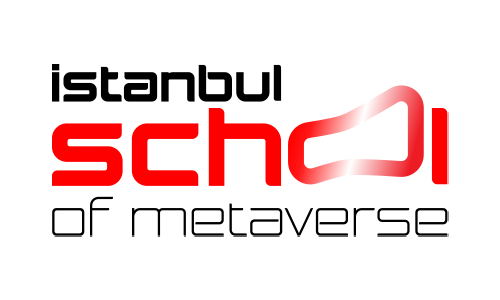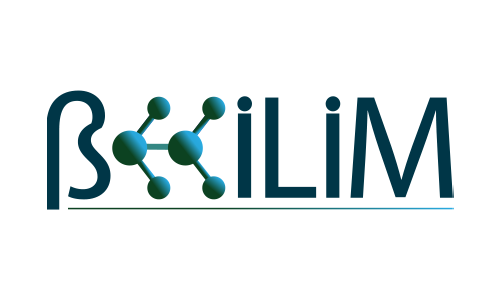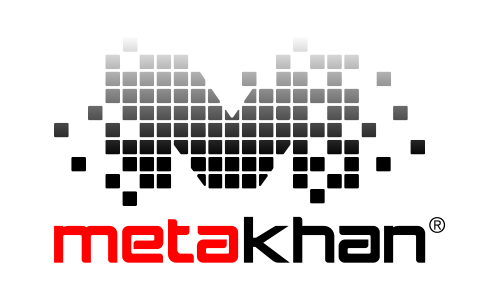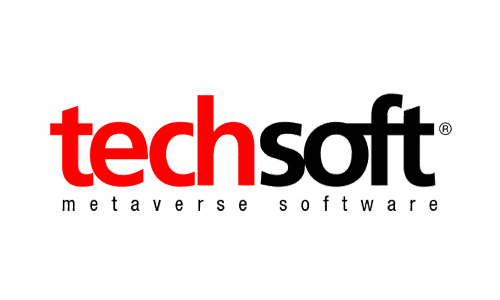 Supported By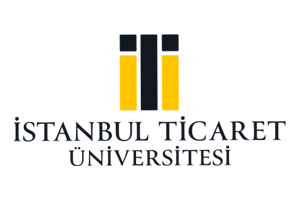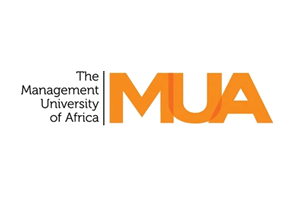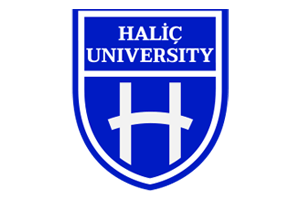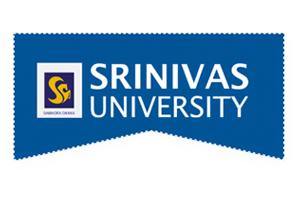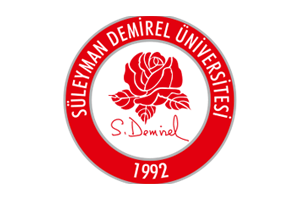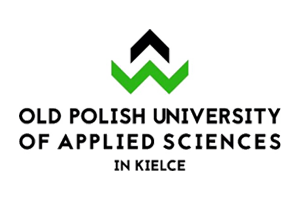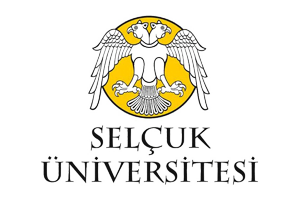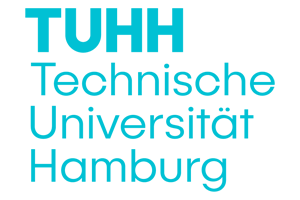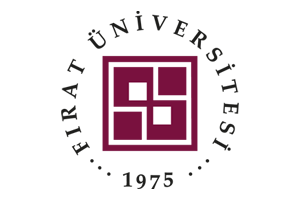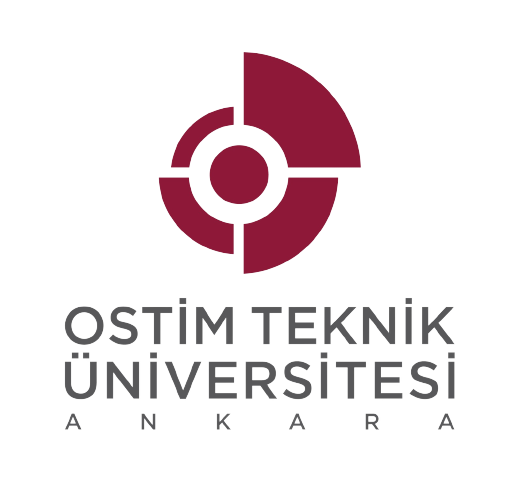 Organization Committe
Dr.
Hamide ARSLAN
Halic University, Türkiye
Assoc. Prof. Dr.
Radek HARABİN
StaroPolska University, Poland
Scientific Committe
Prof. Dr.
Yusuf CEYLAN
Konya Selcuk University, Türkiye
Dr.
Oğuz ÖZCAN
Istanbul Commerce University
Assoc. Prof. Dr.
Grzegorz WILK-JAKUBOWSKI
StaroPolska University, Poland
Prof. Dr.
Iskender AKKURT
Isparta Süleyman Demirel University, Türkiye
Dr.
Alptekin ÖZDEMİR
Hamburg University of Technology, Germany
Prof. Dr.
Jyotirmaya SATPATHY
Srinivas University, India
Dear Colleagues,
International Springconferences, which will be organized jointly by BeTa Science Association and ten distinguished universities, is planned to be held on May 26-27-28, 2023 in online and metaverse environments under the title of Futuristic Approach.
The sessions are planned to consist of 6 papers to be presented in 3 separate simultaneous sessions, 3 days, 2 sessions each day, in the areas listed below.
Academic studies and papers will be collected and evaluated according to the calendar below. The abstract texts of the papers to be presented during the conference will be published in the Proceeding Book applied for by WOS. In addition, full-text papers will be published in JIPAT (Journal of Industry Policy and Technology Management) if the referees approve.
Each known posting fee to be submitted in the Metaverse environment has been determined as 50 USD.
Papers to be submitted online will cost 30 USD.
Discounts to be made:
In universities that are supporters of the conference, it will be priced at a 10% discount for academics and 20% for students.
If the same author submits more than one publication, 20% discounted price will be applied for the second and subsequent ones.
Pricing is per paper, it does not change according to the number of authors. Responsible first authors will be considered.
After the last call for SpringConferences, the payments will be multiplied by 1.5!
Papers that will participate in the conference will be paid by a responsible author. If the same responsible author participates with more than one paper, they will pay the 25% discounted amount of the first one, except for the first one. The bills coming from the universities that the conference is supported will pay 30% discount.
The base price is 750 TL for Türkiye and 50 USD for countries outside of Türkiye (+taxes). For those who want to present in the Metaverse environment, payment will be accepted at 2.3 times the above prices. Those who request avatar design in the Metaverse environment will pay 50 USD for each avatar. All payments are expected to be made in one go. If the papers are accepted, payments will be made in the following 10 days. Papers without payment will not be included in the program. If the payment is made and the submitted papers are translated into full text and uploaded to jipat.org, they will be sent to the referees with priority in the JIPAT journal and the appropriate ones will be published free of charge.
After the last call for SpringConferences, all kind of the payments will be multiplied by 1.7!
AR/VR glasses are optional for presentations to be made in the Metaverse environment.
Thank you in advance for being with us at this scientific conference that will be held on the METAVERSE Platform and will provide different experiences. With our respect from the path of Science.
On behalf of the Scientific Committee Assoc. Prof. Dr. Sabri ÖZ
Management Sciences
Marketing and Sales
Health Sciences
Communication
Finance and Accounting
Business Administration
Economics and Circular Economy
Sociology and Psychology
Politics and International Relations
Industrial Relations and Labor Economics
International Trade
1ST PANEL WITH THE CODE OF 111
TECHNIQUE ORGANIZATOR 111:
MODERATOR 111: PROF. DR. FIGEN YILDIRIM  TOPIC 111: MARKETING
| | | | | | | |
| --- | --- | --- | --- | --- | --- | --- |
| CODE | TIME | AUTHOR/S | TITLE | ABSTRACT | FULL TEXT | CONTROL |
| 1111 | 09:00-09:20 | | | | | |
| 1112 | 09:21-09:40 | | | | | |
| 1113 | 09:41-10:00 | | | | | |
| 1114 | 10:01-10:20 | | | | | |
| 1115 | 10:21-10:40 | | | | | |
| 1116 | 10:41-12:00 | | | | | |
Link:
2ND PANEL WITH THE CODE OF 122
TECHNIQUE ORGANIZATOR 122:
MODERATOR 122:                                                         TOPIC 122:
| | | | | | | |
| --- | --- | --- | --- | --- | --- | --- |
| CODE | TIME | AUTHOR/S | TITLE | ABSTRACT | FULL TEXT | CONTROL |
| 1221 | 09:00-09:20 | | | | | |
| 1222 | 09:21-09:40 | | | | | |
| 1223 | 09:41-10:00 | | | | | |
| 1224 | 10:01-10:20 | | | | | |
| 1225 | 10:21-10:40 | | | | | |
| 1226 | 10:41-12:00 | | | | | |
Link:
3RD PANEL WITH THE CODE OF 133
META ORGANIZATOR 133:
MODERATOR 133:                                                          TOPIC 133:
| | | | | | | |
| --- | --- | --- | --- | --- | --- | --- |
| CODE | TIME | AUTHOR/S | TITLE | ABSTRACT | FULL TEXT | CONTROL |
| 1331 | 09:00-09:20 | | | | | |
| 1332 | 09:21-09:40 | | | | | |
| 1333 | 09:41-10:00 | | | | | |
| 1334 | 10:01-10:20 | | | | | |
| 1335 | 10:21-10:40 | | | | | |
| 1336 | 10:41-12:00 | | | | | |
Link:
4TH PANEL WITH THE CODE OF 114
TECHNIQUE ORGANIZATOR 114:
MODERATOR 114:                                                          TOPIC 114:
| | | | | | | |
| --- | --- | --- | --- | --- | --- | --- |
| CODE | TIME | AUTHOR/S | TITLE | ABSTRACT | FULL TEXT | CONTROL |
| 1141 | 14:00-14:20 | | | | | |
| 1142 | 14:21-14:40 | | | | | |
| 1143 | 14:41-15:00 | | | | | |
| 1144 | 15:01-15:20 | | | | | |
| 1145 | 15:21-15:40 | | | | | |
| 1146 | 15:41-16:00 | | | | | |
Link:
5TH PANEL WITH THE CODE OF 125
TECHNIQUE ORGANIZATOR 125:
MODERATOR 125:                                                          TOPIC 125:
| | | | | | | |
| --- | --- | --- | --- | --- | --- | --- |
| CODE | TIME | AUTHOR/S | TITLE | ABSTRACT | FULL TEXT | CONTROL |
| 1251 | 14:00-14:20 | | | | | |
| 1252 | 14:21-14:40 | | | | | |
| 1253 | 14:41-15:00 | | | | | |
| 1254 | 15:01-15:20 | | | | | |
| 1255 | 15:21-15:40 | | | | | |
| 1256 | 15:41-16:00 | | | | | |
Link:
6TH PANEL WITH THE CODE OF 136
META ORGANIZATOR 136:
MODERATOR 136:                                                          TOPIC 136:
| | | | | | | |
| --- | --- | --- | --- | --- | --- | --- |
| CODE | TIME | AUTHOR/S | TITLE | ABSTRACT | FULL TEXT | CONTROL |
| 1361 | 14:00-14:20 | | | | | |
| 1362 | 14:21-14:40 | | | | | |
| 1363 | 14:41-15:00 | | | | | |
| 1364 | 15:01-15:20 | | | | | |
| 1365 | 15:21-15:40 | | | | | |
| 1366 | 15:41-16:00 | | | | | |
Link:
1ST PANEL WITH THE CODE OF 211
TECHNIQUE ORGANIZATOR 211:
MODERATOR 211: PROF. DR. FIGEN YILDIRIM  TOPIC 211: MARKETING
| | | | | | | |
| --- | --- | --- | --- | --- | --- | --- |
| CODE | TIME | AUTHOR/S | TITLE | ABSTRACT | FULL TEXT | CONTROL |
| 2111 | 09:00-09:20 | | | | | |
| 2112 | 09:21-09:40 | | | | | |
| 2113 | 09:41-10:00 | | | | | |
| 2114 | 10:01-10:20 | | | | | |
| 2115 | 10:21-10:40 | | | | | |
| 2116 | 10:41-12:00 | | | | | |
Link:
2ND PANEL WITH THE CODE OF 222
TECHNIQUE ORGANIZATOR 222:
MODERATOR 222:                                                         TOPIC 222:
| | | | | | | |
| --- | --- | --- | --- | --- | --- | --- |
| CODE | TIME | AUTHOR/S | TITLE | ABSTRACT | FULL TEXT | CONTROL |
| 2221 | 09:00-09:20 | | | | | |
| 2222 | 09:21-09:40 | | | | | |
| 2223 | 09:41-10:00 | | | | | |
| 2224 | 10:01-10:20 | | | | | |
| 2225 | 10:21-10:40 | | | | | |
| 2226 | 10:41-12:00 | | | | | |
Link:
3RD PANEL WITH THE CODE OF 233
META ORGANIZATOR 233:
MODERATOR 233:                                                          TOPIC 233:
| | | | | | | |
| --- | --- | --- | --- | --- | --- | --- |
| CODE | TIME | AUTHOR/S | TITLE | ABSTRACT | FULL TEXT | CONTROL |
| 2331 | 09:00-09:20 | | | | | |
| 2332 | 09:21-09:40 | | | | | |
| 2333 | 09:41-10:00 | | | | | |
| 2334 | 10:01-10:20 | | | | | |
| 2335 | 10:21-10:40 | | | | | |
| 2336 | 10:41-12:00 | | | | | |
Link:
4TH PANEL WITH THE CODE OF 214
TECHNIQUE ORGANIZATOR 214:
MODERATOR 214:                                                          TOPIC 214:
| | | | | | | |
| --- | --- | --- | --- | --- | --- | --- |
| CODE | TIME | AUTHOR/S | TITLE | ABSTRACT | FULL TEXT | CONTROL |
| 2141 | 14:00-14:20 | | | | | |
| 2142 | 14:21-14:40 | | | | | |
| 2143 | 14:41-15:00 | | | | | |
| 2144 | 15:01-15:20 | | | | | |
| 2145 | 15:21-15:40 | | | | | |
| 2146 | 15:41-16:00 | | | | | |
Link:
5TH PANEL WITH THE CODE OF 225
TECHNIQUE ORGANIZATOR 225:
MODERATOR 225:                                                          TOPIC 225:
| | | | | | | |
| --- | --- | --- | --- | --- | --- | --- |
| CODE | TIME | AUTHOR/S | TITLE | ABSTRACT | FULL TEXT | CONTROL |
| 2251 | 14:00-14:20 | | | | | |
| 2252 | 14:21-14:40 | | | | | |
| 2253 | 14:41-15:00 | | | | | |
| 2254 | 15:01-15:20 | | | | | |
| 2255 | 15:21-15:40 | | | | | |
| 2256 | 15:41-16:00 | | | | | |
Link:
6TH PANEL WITH THE CODE OF 236
META ORGANIZATOR 236:
MODERATOR 236:                                                          TOPIC 236:
| | | | | | | |
| --- | --- | --- | --- | --- | --- | --- |
| CODE | TIME | AUTHOR/S | TITLE | ABSTRACT | FULL TEXT | CONTROL |
| 2361 | 14:00-14:20 | | | | | |
| 2362 | 14:21-14:40 | | | | | |
| 2363 | 14:41-15:00 | | | | | |
| 2364 | 15:01-15:20 | | | | | |
| 2365 | 15:21-15:40 | | | | | |
| 2366 | 15:41-16:00 | | | | | |
Link:
1ST PANEL WITH THE CODE OF 311
TECHNIQUE ORGANIZATOR 311:
MODERATOR 311: PROF. DR. FIGEN YILDIRIM  TOPIC 311: MARKETING
| | | | | | | |
| --- | --- | --- | --- | --- | --- | --- |
| CODE | TIME | AUTHOR/S | TITLE | ABSTRACT | FULL TEXT | CONTROL |
| 3111 | 09:00-09:20 | | | | | |
| 3112 | 09:21-09:40 | | | | | |
| 3113 | 09:41-10:00 | | | | | |
| 3114 | 10:01-10:20 | | | | | |
| 3115 | 10:21-10:40 | | | | | |
| 3116 | 10:41-12:00 | | | | | |
Link:
2ND PANEL WITH THE CODE OF 322
TECHNIQUE ORGANIZATOR 322:
MODERATOR 322:                                                         TOPIC 322:
| | | | | | | |
| --- | --- | --- | --- | --- | --- | --- |
| CODE | TIME | AUTHOR/S | TITLE | ABSTRACT | FULL TEXT | CONTROL |
| 3221 | 09:00-09:20 | | | | | |
| 3222 | 09:21-09:40 | | | | | |
| 3223 | 09:41-10:00 | | | | | |
| 3224 | 10:01-10:20 | | | | | |
| 3225 | 10:21-10:40 | | | | | |
| 3226 | 10:41-12:00 | | | | | |
Link:
3RD PANEL WITH THE CODE OF 333
META ORGANIZATOR 333:
MODERATOR 333:                                                          TOPIC 333:
| | | | | | | |
| --- | --- | --- | --- | --- | --- | --- |
| CODE | TIME | AUTHOR/S | TITLE | ABSTRACT | FULL TEXT | CONTROL |
| 3331 | 09:00-09:20 | | | | | |
| 3332 | 09:21-09:40 | | | | | |
| 3333 | 09:41-10:00 | | | | | |
| 3334 | 10:01-10:20 | | | | | |
| 3335 | 10:21-10:40 | | | | | |
| 3336 | 10:41-12:00 | | | | | |
Link:
4TH PANEL WITH THE CODE OF 314
TECHNIQUE ORGANIZATOR 314:
MODERATOR 314:                                                          TOPIC 314:
| | | | | | | |
| --- | --- | --- | --- | --- | --- | --- |
| CODE | TIME | AUTHOR/S | TITLE | ABSTRACT | FULL TEXT | CONTROL |
| 3141 | 14:00-14:20 | | | | | |
| 3142 | 14:21-14:40 | | | | | |
| 3143 | 14:41-15:00 | | | | | |
| 3144 | 15:01-15:20 | | | | | |
| 3145 | 15:21-15:40 | | | | | |
| 3146 | 15:41-16:00 | | | | | |
Link:
5TH PANEL WITH THE CODE OF 325
TECHNIQUE ORGANIZATOR 325:
MODERATOR 325:                                                          TOPIC 325:
| | | | | | | |
| --- | --- | --- | --- | --- | --- | --- |
| CODE | TIME | AUTHOR/S | TITLE | ABSTRACT | FULL TEXT | CONTROL |
| 3251 | 14:00-14:20 | | | | | |
| 3252 | 14:21-14:40 | | | | | |
| 3253 | 14:41-15:00 | | | | | |
| 3254 | 15:01-15:20 | | | | | |
| 3255 | 15:21-15:40 | | | | | |
| 3256 | 15:41-16:00 | | | | | |
Link:
6TH PANEL WITH THE CODE OF 336
META ORGANIZATOR 336:
MODERATOR 336:                                                          TOPIC 336:
| | | | | | | |
| --- | --- | --- | --- | --- | --- | --- |
| CODE | TIME | AUTHOR/S | TITLE | ABSTRACT | FULL TEXT | CONTROL |
| 3361 | 14:00-14:20 | | | | | |
| 3362 | 14:21-14:40 | | | | | |
| 3363 | 14:41-15:00 | | | | | |
| 3364 | 15:01-15:20 | | | | | |
| 3365 | 15:21-15:40 | | | | | |
| 3366 | 15:41-16:00 | | | | | |
Link:
List of Technique and Meta Organizators
CODE
TYPE
NAME/SURNAME
GSM
MAIL
Conference Topic
111
Tech
Marketing
Altern.
Tech
122
Tech
Altern.
Tech
133
Meta
Altern.
Meta
114
Tech
Altern.
Tech
125
Tech
Altern.
Tech
136
Meta
Altern.
Meta
211
Tech
Altern.
Tech
222
Tech
Altern.
Tech
233
Meta
Altern.
Meta
CODE
TYPE
NAME/SURNAME
GSM
MAIL
Conference Topic
214
Tech
Altern.
Tech
225
Tech
Altern.
Tech
236
Meta
Altern.
Meta
311
Tech
Altern.
Tech
322
Tech
Altern.
Tech
333
Meta
Altern.
Meta
314
Tech
Altern.
Tech
325
Tech
Altern.
Tech
336
Meta
Altern.
Meta